Dunedin Cruise Ship Visits -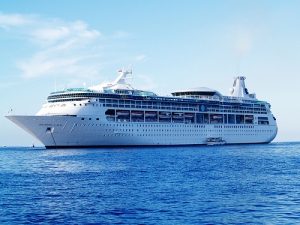 For Dunedin Cruise Ship visitors we also organise other trips for those wanting to experience Dunedin and its outer environs with completely unique and personalised tours - all at cost competitive rates.
Whether it be sight-seeing of Dunedins historic heritage buildings or off to see the amazing wildlife (seals, sea-lions, penguins and royal albatross) that is abundant in the region, maybe even the world famous Moeraki Boulders, your day with
Otago Cycle Hire
will be an experience to remember for years to come.
We can drop you a bike/s at Port Chalmers for the day and uplift them from either Port Chalmers or Dunedin city at the end of the day making things easy for you.
Want a tour or a bike for the day then let us know.
Looking forward to making your day in Dunedin one to remember for all the right reasons.
Small groups are our specialty.
Your mode of transport is a comfortable Toyota Coaster Bus that has an elevation superior to most other tour operators in Dunedin therefore you will get a better view and it also has leather seats for a more comfortable ride..
Our vehicle is limited to 13 passengers + Driver, so you are guaranteed a very personal trip.
Our 13 Seater Luxury Bus with air-conditioning, reclining leather seats, dvd player and personal headphones is also available for sightseeing on cruise ship days. This vehicle has been fitted out to the highest specifications and is regarded in the coachbuilding industry as being the finest kit-out in a commercial vehicle in NZ. It is both luxurious and understated. A real pleasure to travel in. Stylish and chic have your small group treated to a really special day in Dunedin. Enquire now.
Contact Otago Cycle Hire
Those with group sizes that are larger (up to 45 persons) can also be catered for. Please let us know your requirements and we will organise something to suit.
Do exactly what you want to do while you are here. Don't be treated as cattle class, be pampered. With
Otago Cycle Hire
you are more than just a number. Leave it in our capable hands and let us arrange your special day in Dunedin.
Our tours which include lunch start from $135.00pp and have several optional add-ons including Larnach Castle/Speights Brewery/Cadbury World/Royal Albatross Colony/Penguin Viewing.
Not exactly sure what Dunedin has to offer???
Then do our
"Local Secrets Tour"
- a selection of Dunedin's must see and do attractions and activities. A suprise at every turn will keep you guessing and entertained as you take a look at Dunedin and it's environs from a perspective no other tour company offers. A great day is assured!
We will pick you up and drop you off from Dunedin's own port town Port Chalmers (Port Otago) so as you can start and finish your day from your ship thereby not missing a thing while in town and avoiding a costly shuttle to/from Dunedin.
Any questions don't be afraid to ask - we look forward to hearing from you and also being of assistance to you.
Please submit any inquiries using the following link.
Contact Otago Cycle Hire